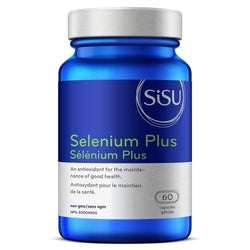 Selenium plus 200mcg (60 capsules)
Selenium Plus is a powerful mineral antioxidant that supports the body's natural antioxidant activity to prevent free radical damage to cell membranes. This chelated form of the mineral, selenium methionine, is bound to a vegetarian amino acid for more rapid absorption. Helps to support immune system health and prevent selenium deficiency, which is linked to numerous chronic health conditions.
Benefits
The most powerful mineral antioxidant
Selenium methionine for more rapid absorption.