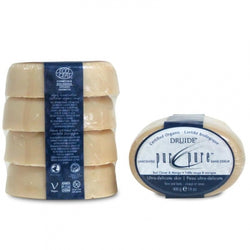 PUR & PURE SOAP (4x100g))
Ultra-mild soap, specially formulated to cleanse the sensitive skin of the face and body, babies' skin, as well as intimate areas.
Ensures skin cleanliness, softness and freshness.
ves a pleasant moisturizing finish on the surface of the skin. Recyclable.
*Soap is aged 3 months prior to packaging.