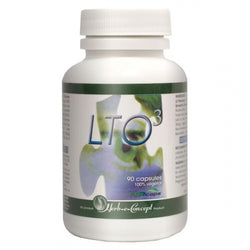 Lto3 (90 Capsules)
LTO3 Original is a natural supplement that helps reduce anxiety, stress, panic and the symptoms associated with Attention Deficit Disorder with or without hyperactivity (ADHD). It promotes concentration, helps improve the quality of sleep and helps promote a state of temporary relaxation.
IMPORTANT FACT: The product works in approximately 40 minutes. The effect lasts between 8 to 12 hours. Intellectual property license: CA1281ST1013
In Canada, LTO3 has NPN 80051153
In France, LTO3 has the approval of the DGCCRF
In Belgium, LTO3 has NUT / PL / AS 1489/1 LTO3 is sold with great success in many countries of the world. It has been used by therapists since 2013. In some countries, such as in Lebanon, it is part of the official pharmacopoeia and is prescribed by doctors.
LTO3 has had no side effects since its launch. This causes no dependence.
Acts in less than 40 minutes. The effect lasts 8 to 12 hours.
In most cases, results are obtained from the first day, but in others
situations, LTO3 can take 2 to 15 days to feel the positive effects.
Ingredients for LTO3 Original
Sementis 100 mg (Marine DNA - Omega-3 / Omega-6) Herring milt extract (Clupea Harengus - Seminal fluid) 15: 1 extract Equiv. 1500 mg of fresh seminal fluid.
L-Theanine 100 mg
Skullcap 50 mg (Scutellaria Lateriflora - Herb) 4: 1 extract of 12.5 mg
Nonmedicinal ingredients: L-Leucine, Pullulan
Warning
Consult a healthcare practitioner if nervousness / restlessness symptoms persist or worsen. Consumption of this product in combination with drugs or natural health products with sedative effects is not recommended. Do not use if you are pregnant or breastfeeding. Some people may feel drowsy.