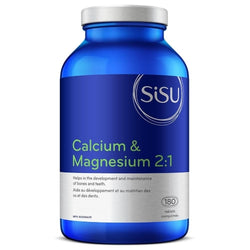 Calcium & magnésium 2:1 (180 cos)
Calcium & Magnesium 2:1 offers a high dose of calcium citrate and magnesium in fewer pills to help support bone density and prevent bone loss. Enhanced with vegetarian vitamin D2 to enable calcium absorption, these smooth, coated tablets can also be dissolved in hot water for people who have slower digestion or prefer not to swallow larger pills.
Benefits
High dose calcium citrate
Smooth, coated tablets
Provides daily calcium and magnesium in fewer pills.